Also known as auditory therapy, aural rehabilitation involves training exercises to help you learn how to listen and make sense of the new sounds you hear with your cochlear implant. These listening exercises can improve your hearing, understanding, and communication skills.
Aural rehabilitation includes:
Individualized auditory skill assessment to pinpoint your next steps in your listening success
Understanding the difference between individual speech sounds versus whole words
Understanding new sounds that have not been heard before
Recognizing when you or someone you are talking
Learning how to change your environment to improve your hearing and understanding
Learning how your implant affects you and the people around you
Helping your family and friends learn about your implant
Improving your speech by practicing skills that will make you more comfortable when talking with others
We encourage all patients to schedule an aural rehab evaluation to learn more about what this therapy can offer. Typically, patients benefit from also scheduling at least 3 follow-up sessions.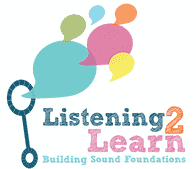 At Rocky Mountain Ear Center, we partner with Nanette Thompson for aural rehabilitation. Nan is a Speech-Language Pathologist, Listening and Spoken Language Specialist, and Certified Auditory-Verbal Therapist. She is the founder of Listening 2 Learn and partners with the Listen Foundation. Nan obtained her M.S. degree from the University of Texas at Dallas and has specialized in working with Deaf and hard-of-hearing individuals for 20 years.
Aside from these resources, you can do many simple things to help train your brain for listening. Some ideas include:
Audiobooks: Read a book along with the audio, then re-listen to the portion you just read without the text
Listen to music while following along with written lyrics
Other Helpful Resources
Manufacturer Resources
Cochlear Americas:
Angel Sound: An auditory rehabilitation program
HOPE Words: A tool for improving listening and spoken language
Advanced Bionics:
Med-El:
Call Rocky Mountain Ear Center for more information or to schedule an appointment.