In several cases, hearing loss can be a symptom of another underlying condition as opposed to a problem on its own. That is where experts in otology, who treat disorders of the ear, head and neck, come in.
Our team is ready to help, listen and trained to diagnose and treat a variety of ear disorders. Seeking prompt care is essential for getting an accurate diagnosis and the best treatment solution possible.
At Rocky Mountain Ear Center, we specialize in otology and neurotology, as well as cochlear implants, audiology, and hearing health care services for adults and children.
We provide top quality care for our patients with ear disorders — including hearing loss, ear disease, dizziness and vertigo, cholesteatomas, tumors involving the ear and skull, and more. By choosing Rocky Mountain Ear Center, you will receive a comprehensive diagnosis and treatment of your condition, and you will have access to counseling, medical and surgical treatment, rehabilitation, and exceptional follow-up care.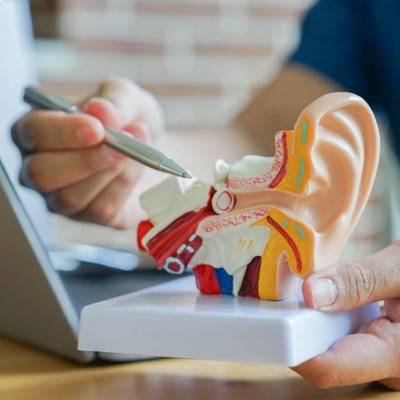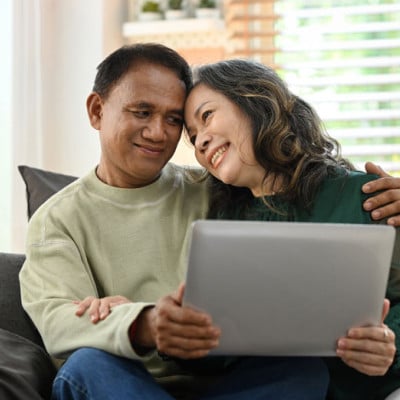 Below are some of the conditions we often treat:
Acoustic Neuroma
Gamma Knife Radiosurgery
Implantable Hearing Technology
Cochlear Implants
Bone-Anchored Hearing Devices
Surgical Procedures
Hearing Loss
Otosclerosis
Stapedectomy
Cholesteatomas
Dizziness, Loss of Balance, Vertigo
Ménière's Disease
Perforated Eardrum
Chronic Ear Infections
Ear Tubes
Swimmer's Ear
Facial Nerve Problems
Bell's Palsy
TMJ
What Will My First Appointment Be Like?
As we are a specialty clinic, we will need a referral from your primary care physician prior to scheduling an appointment with one of our physicians. We will then work on gathering your past medical records, including prior hearing and balance testing, imaging (MRI/CT), and recent progress notes from your current physician and any specialists you've seen. Once we've gathered all your information, we will schedule you for an appointment. Please allow 2-3 weeks for this process to be completed.
On the day of your appointment, please allow at least 15-20 minutes extra for parking. Upon check-in, you will be asked to complete the New Patient Paperwork, if you have not yet completed it online.
During your appointment, you will start with a hearing test and tympanogram. These tests will provide the physician with a baseline for diagnosing and treating your medical condition. You will then meet with the physician to discuss the problems you are having with your ears. The physician will perform a variety of in-office testing and may order follow-up testing to occur on another day. Those tests might include imaging, balance testing, additional hearing testing, and auditory brainstem response testing. After your testing is completed, you will have another appointment with the doctor to discuss the test results and develop an individualized treatment plan.
Call Rocky Mountain Ear Center for more information or to schedule an appointment.