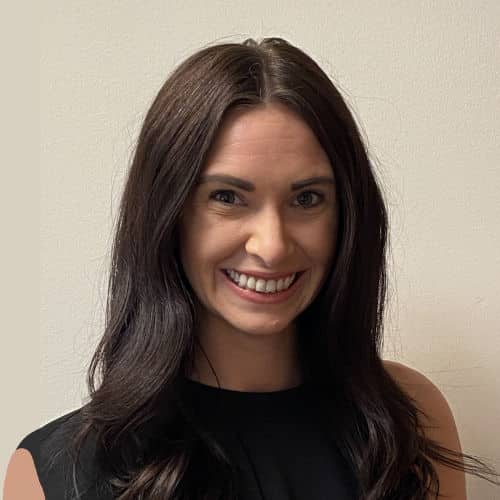 Nina Hawks
Implant Coordinator
Nina has a broad background in Management and Customer Service. Relatively new to healthcare, she came to Rocky Mountain Ear Center in 2021 as our Implant Coordinator. Nina hit the ground running, learning about our clinic, our patients, and the cutting-edge Implant studies our providers are involved in with Cochlear America.
Nina has quickly become the backbone of our Implant program, providing support to our dedicated Cochlear Audiologist as well as our physicians. From scheduling patients to ordering and tracking implants, she ensures that every process runs smoothly and that our patients are provided with the best quality of care.
Nina is the youngest of three children and she has a 7-year-old daughter. She was born in Chicago, Illinois and raised in Booneville, Mississippi – a self-proclaimed "Country Bumpkin" and she has all the southern charm that implies! She recently moved to Denver from Austin, Texas with her fiancé, Harrison, and their fur-baby, Neo, who is a Husky/Shepard mix. In her free time, she enjoys self-development books, yoga and COFFEE!